To celebrate the 50th anniversary of the memorable Cambell's Soup cans produced by iconic pop artist Andy Warhol in 1962, Campbell's is releasing limited edition cans reminiscent of Warhol's pop-art style. The cans come in bright colors of blue and green alongside orange, pink and more.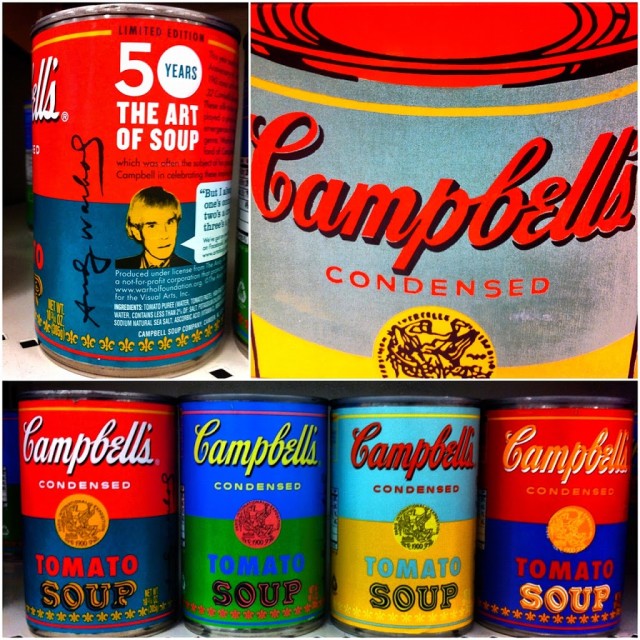 I added these to my Pop Art Collection as a big fan of Warhol .In my recent visit to New York City i visited for the first time the Andy Monument at Union Square …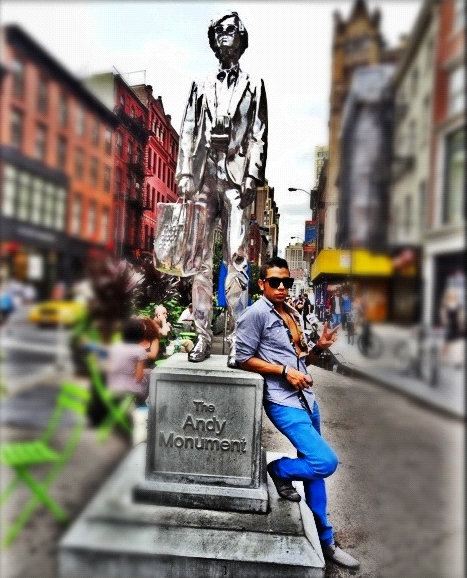 The Monument is a chromed statue of Andy Warhol , with his camera and a medium brown bag ..created by Rob Pruitt
it was unveiled outside the building that housed The Factory between 1967 and 1973 at the corner of 17th Street and Broadway..