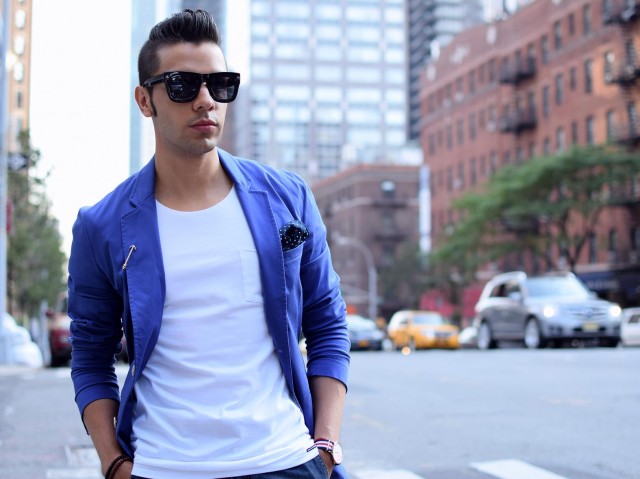 I'm a fan of always bringing a blazer with me everywhere i go, This afternoon was no exception i wore a casual look (Ripped jeans, my tailored white shirt from www.sonofatailor.com , and comfy sneakers by www.bangs.com ) and a blue blazer with roll up sleeves, little details as a pocket square and a pin will turn your look into formal/casual, for a meeting, a date or cocktail evening this will be the perfect option.. Time for me to fly to my favorite City, until next post.
Have a Great Day 🙂
Follow me on: Facebook , Bloglovin , Instagram
——————————————————————-
Soy un fan de llevar siempre una chaqueta conmigo donde quiera que vaya, Esta tarde no fue la excepción. Llevo un look casual (Jeans rasgados, Playera blanca hecha a la medida por www.sonofatailor.com y un par de tenis super cómodos de www.bangs.com ) Blazer azul con mangas enrolladas, pequeños detalles como un pañuelo de bolsillo y un pin dará un aspecto formal/casual a tu look. Para asisitir a una reunión, un date o cóctel por la tarde este outfit será la opción perfecta .. Es la hora de viajar a mi Ciudad favorita, nos leemos en el proximo post.
Que tengas un buen día 🙂
Sigueme en: Facebook , Bloglovin , Instagram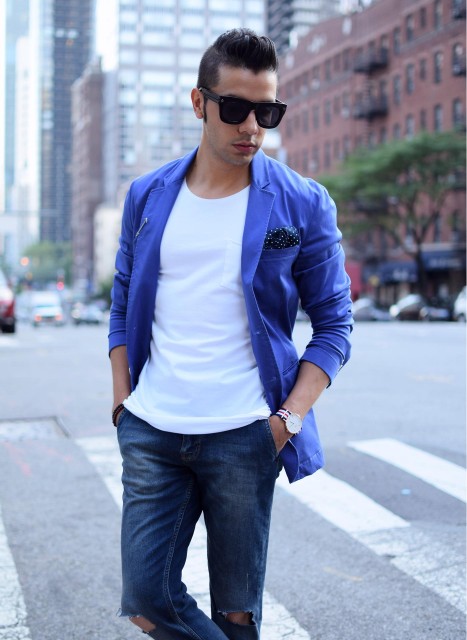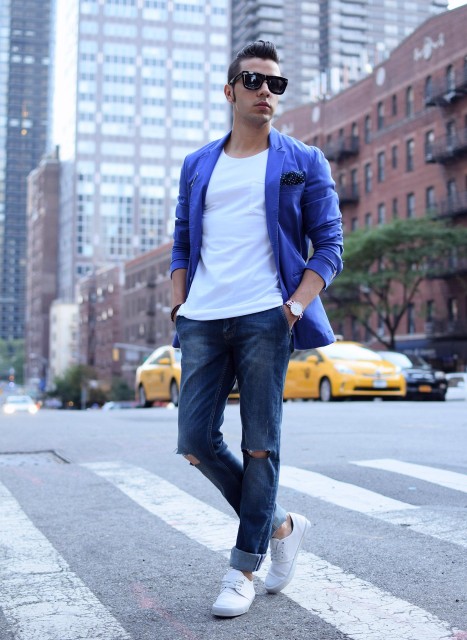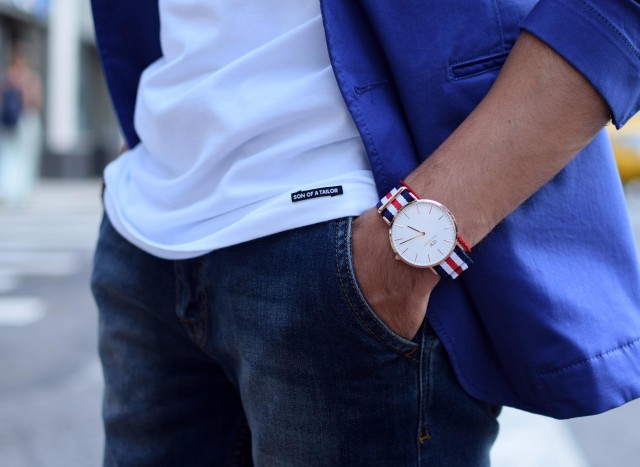 Order your tailored t-shirt here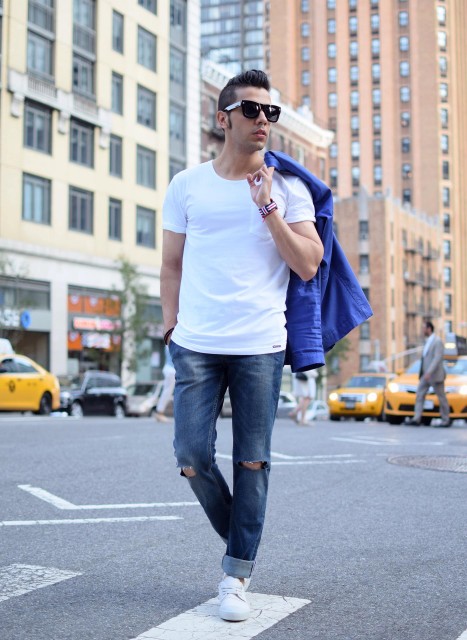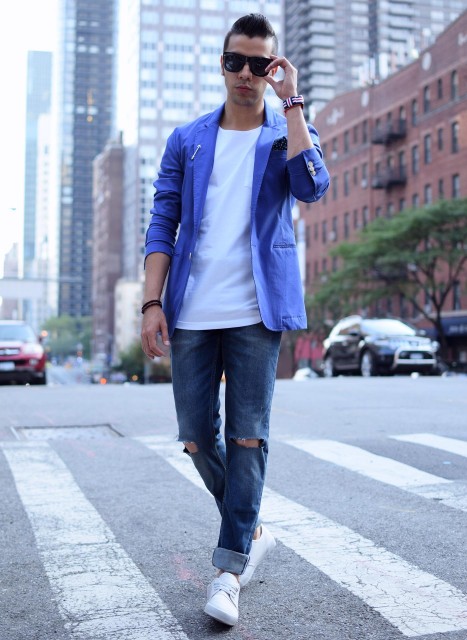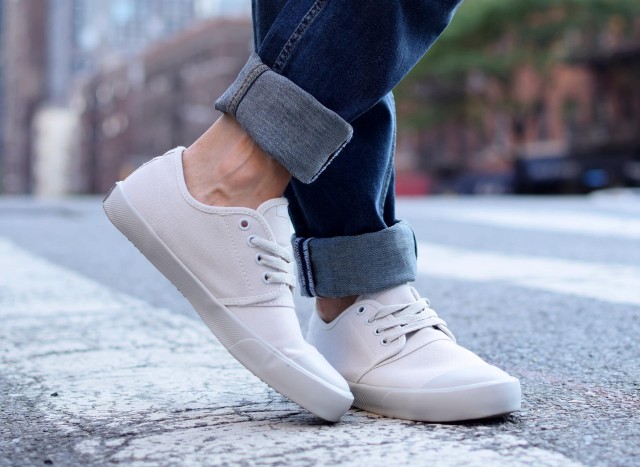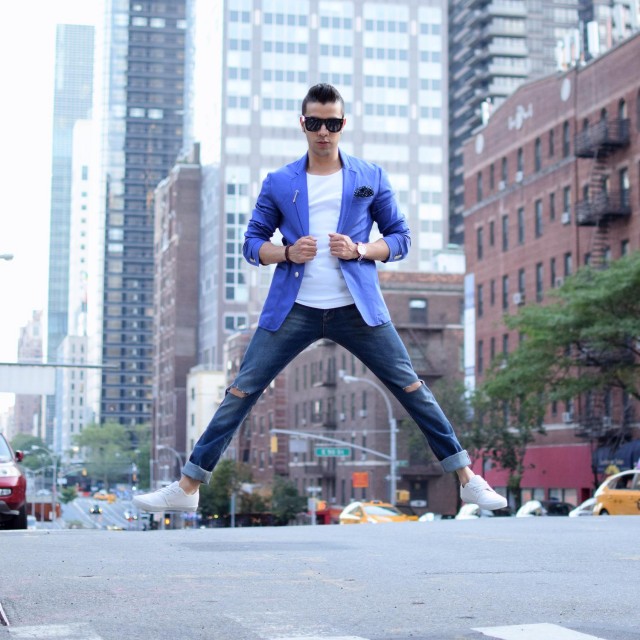 I am wearing: Blazer Zara , Jeans Calvin Klein , Custom t-shirt Son of a tailor , Sneakers Bangs , Bracelets the tie maker , Watch Daniel Wellington , Sunglasses Lanvin , Pocket Square the grunion run , Pin Harrison Blake
XX