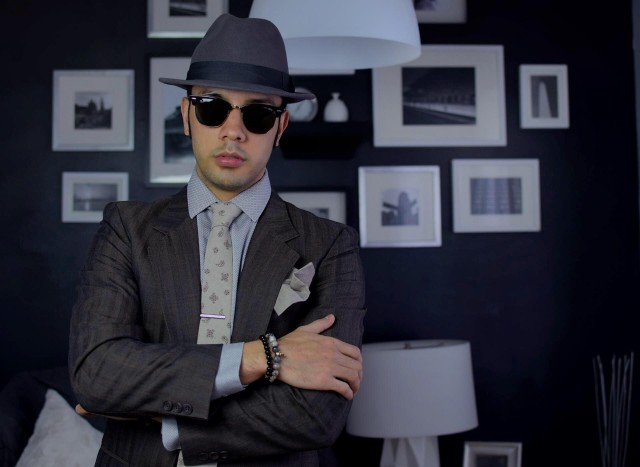 I'm a vintage lover, I like that you can always combine one of a kind pieces from the past with new ones to create  an original outfit, I found this blazer at a vintage store so i came out with this Classic 60's inspired editorial.
I also want to introduce to you the brand Sovereign & Saint is a handcrafted jewelry & accessories which recently named me as one of his ambassadors, I accessorized this look with their amazing Picasso jasper, gold hades skull and black onyx bracelets, outfit cannot be complete without this cool leather archetype cardholder, you can check different style beads and jewelry at www.sovereignandsaint.com
"Clothes and manners do not make the man; but when he is made, they greatly improve his appearance."-Arthur Ashe
Have a Great Day !! 🙂
Follow me on: Facebook , Bloglovin , Instagram
———————————————————————-
Soy amante de lo vintage, me gusta que siempre se pueden combinar piezas del pasado con nuevas para crear un outfit original, encontré esta chaqueta en una tienda vintage, así que me inspiré para hacer este editorial con el look clásico de los años 60.
También quiero presentar a ustedes la marca Sovereign & Saint es una joyería y accesorios que recientemente me nombró como uno de sus embajadores, Para este look complementó unas de sus increíbles pulseras Picasso jasper, gold hades skull y black onyx , El outfit no puede estar completo sin esta padrisima cartera arquetipo de cuero, Checa su webstore en www.sovereignandsaint.com donde encontraras diferentes estilos de pulseras, joyeria y accesorios.
"La ropa y los modales no hacen al hombre, pero una vez hecho, mejoran notablemente su aspecto."-Arthur Ashe
Que tengas un gran día !! 🙂
Sigueme en: Facebook , Bloglovin , Instagram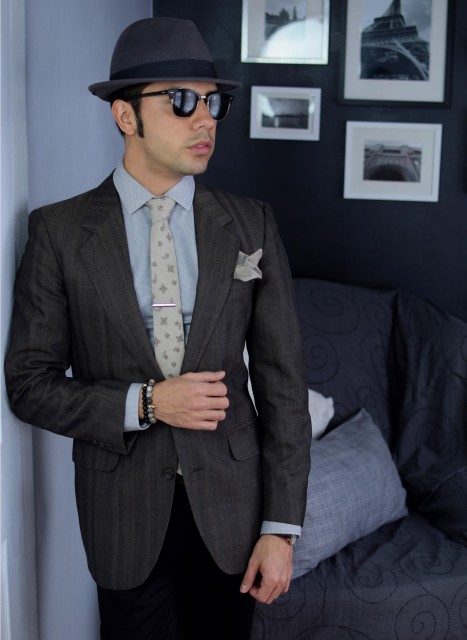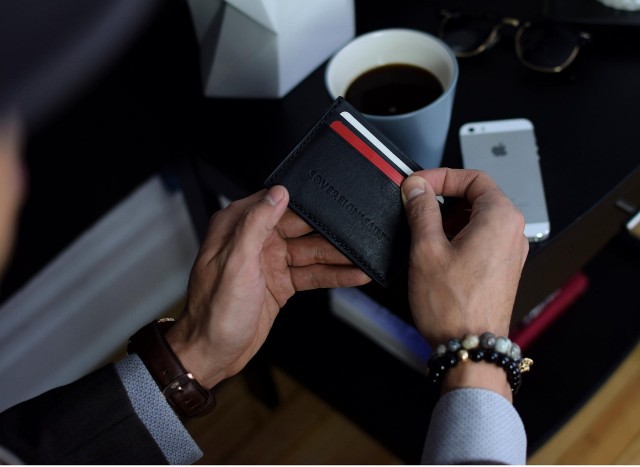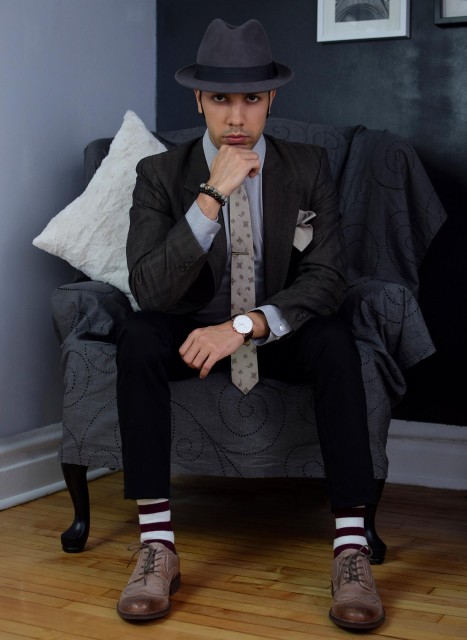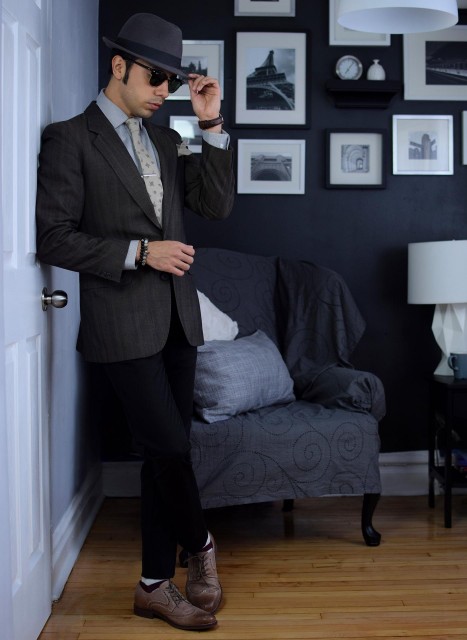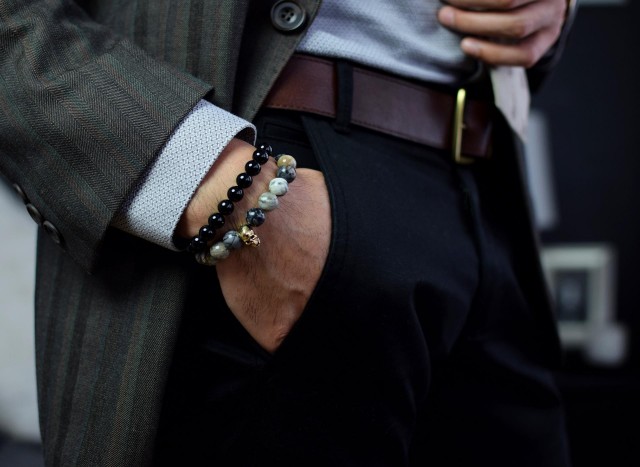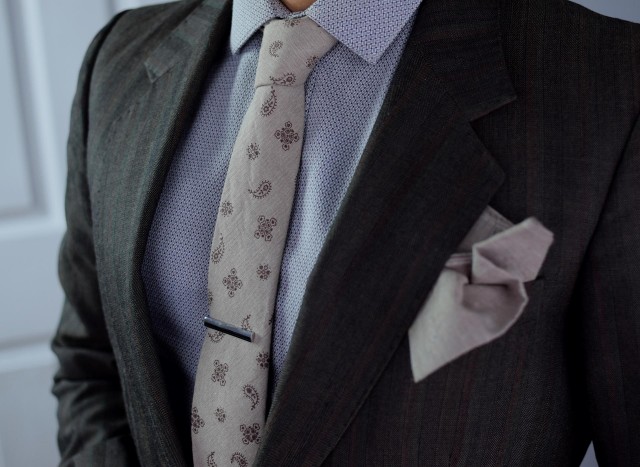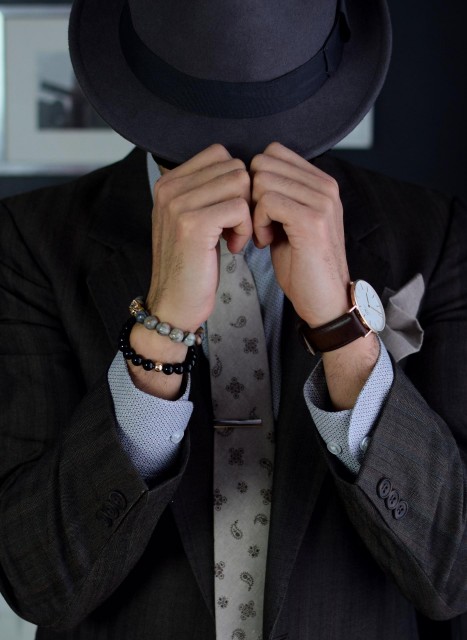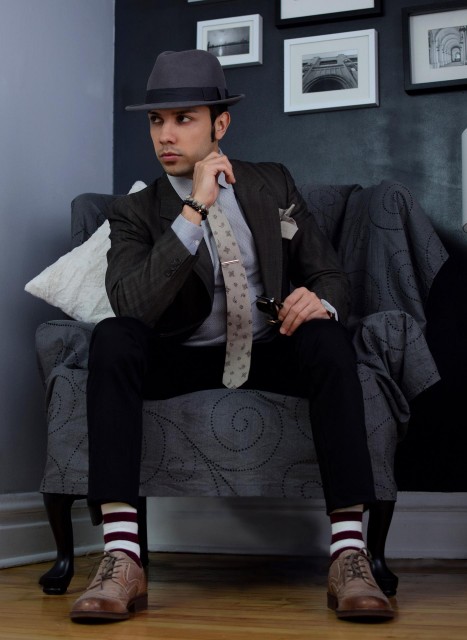 I am wearing: Blazer Vintage, Trousers Zara, Shirt BarIII, Hat UO, (Tie,Pocket Square,Clip) Tiesdotcom, Beads and Wallet Sovereign & Saint , Sunglasses Ray Ban , Watch DW 
XX

Get this look for $201+ on Lookastic: Black Dress Pants, Charcoal Wool Hat, Black Sunglasses, Grey Dress Shirt, Beige Print Tie, Charcoal Blazer, and Brown Leather Brogues