Miami's weather has been perfect these last days below 70's (f) it should be like this all year long, oh well i enjoy any day with fresh air and a perfect sunset …so i finally got to wear my James Dean t-shirt i don't like to wear tees without a shirt or jacket on it so i put together this outfit,oh did i tell you i love camo print in everything? , well yeah i do hehe i like this mix of denim and camo prints without losing my own style ..don't be afraid to express yourself trough fashion ..it's just fun !!
Have a great weekend !! 🙂
———————————————————————————–
El clima de Miami ha sido perfecto en estos últimos días por debajo de 70 grados fahrenheit, debería ser así todo el año, Pero bueno yo disfruto de cualquier día con aire fresco y una perfecta puesta de sol … finalmente pude usar mi camiseta de James Dean  no me gusta usarlas sin algo encima como una chamarra o una camisa, así que junté este outfit para un domingo de lunch y shopping, Como ven me encanta el camo print en todo jeje me gusto esta mezcla del denim y camo sin perder mi propio estilo .. no hay que tener miedo de expresarse a través de la moda .. es divertido!!
Que tengan un buen fin de semana! 🙂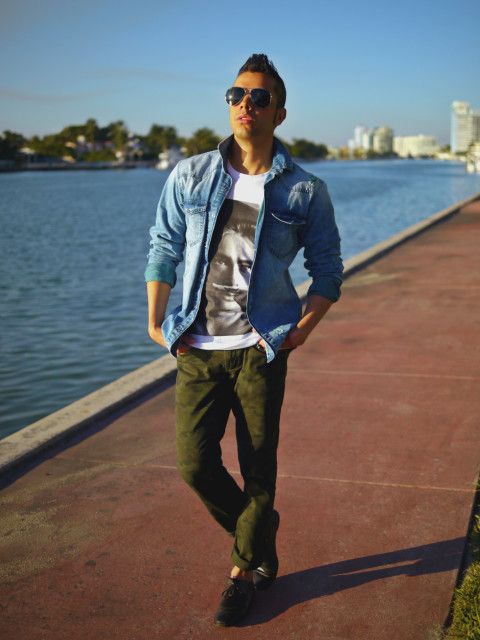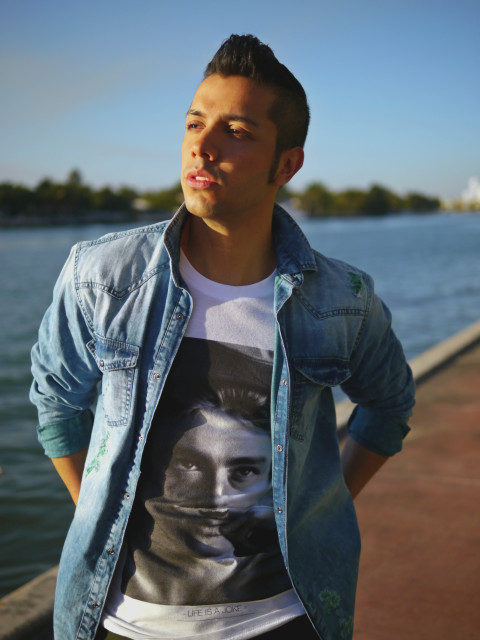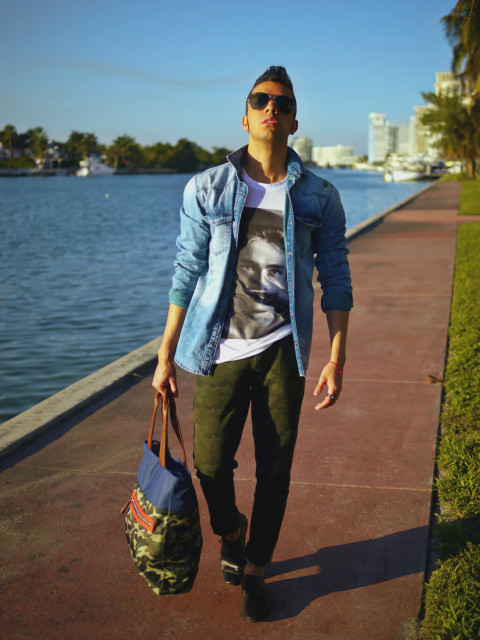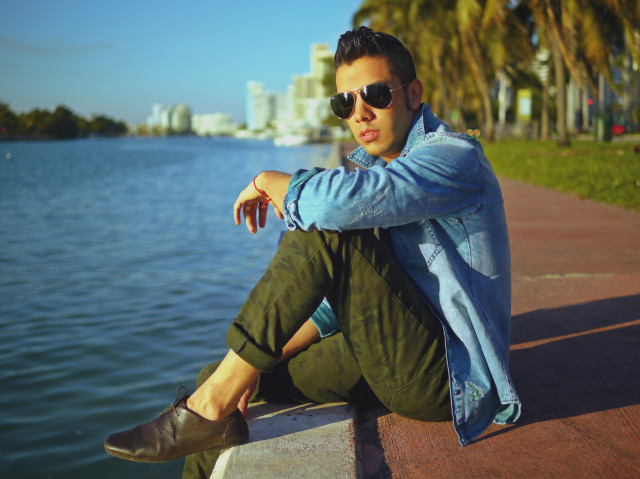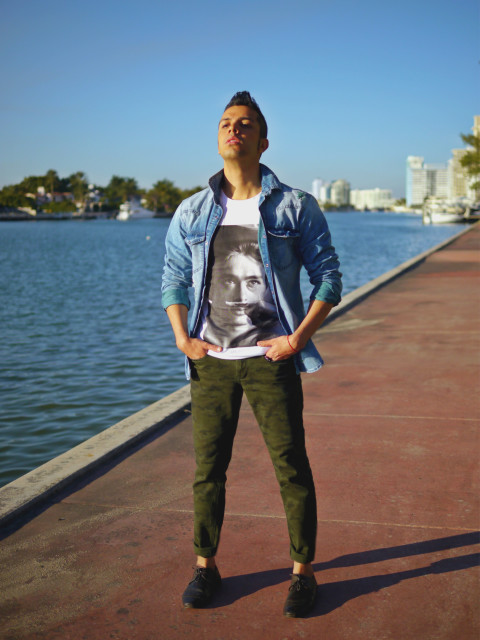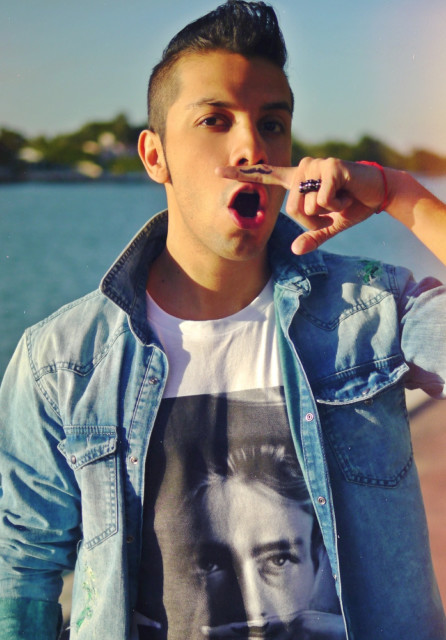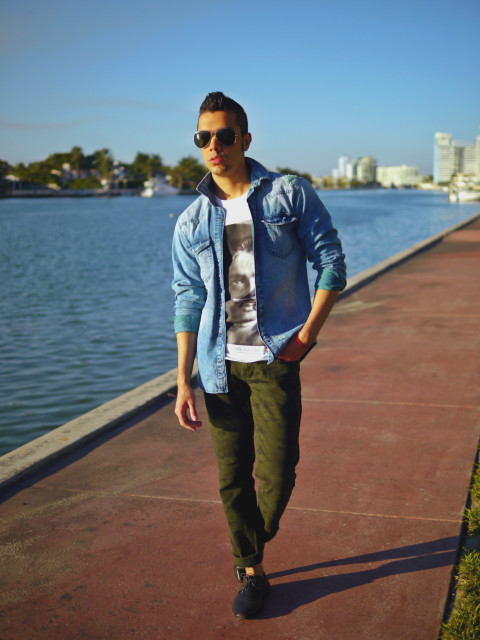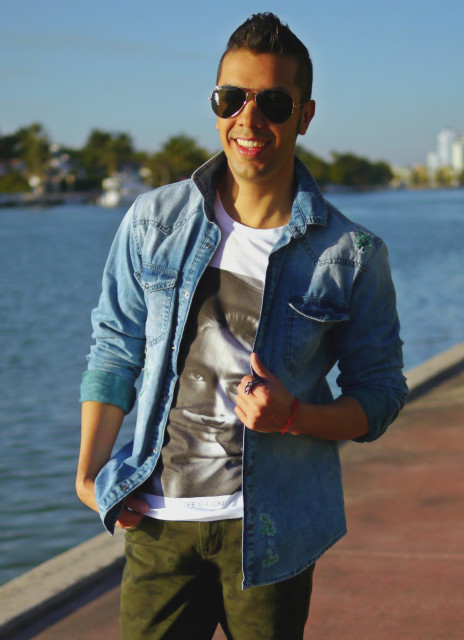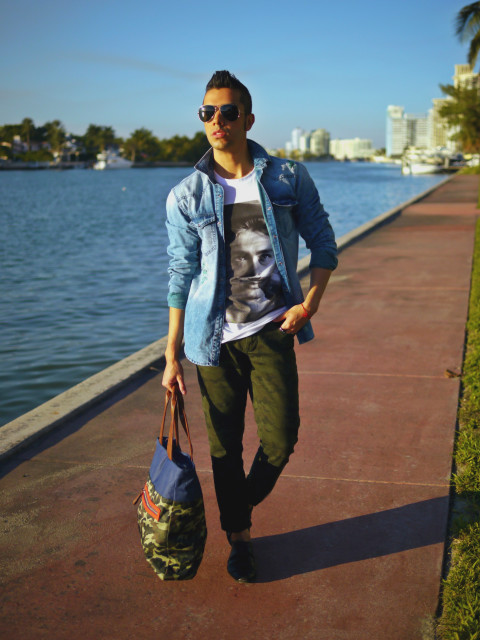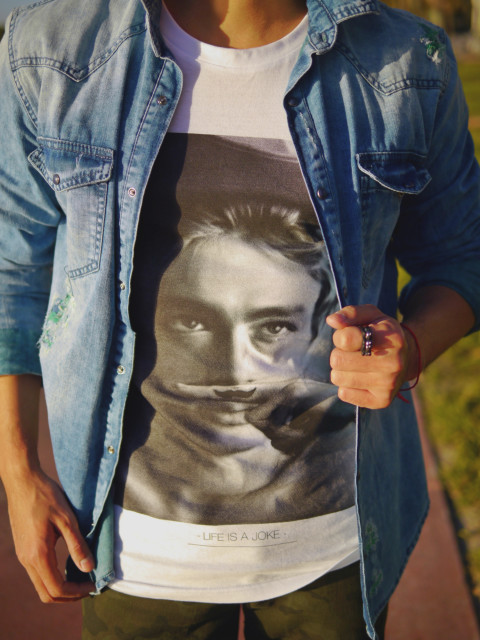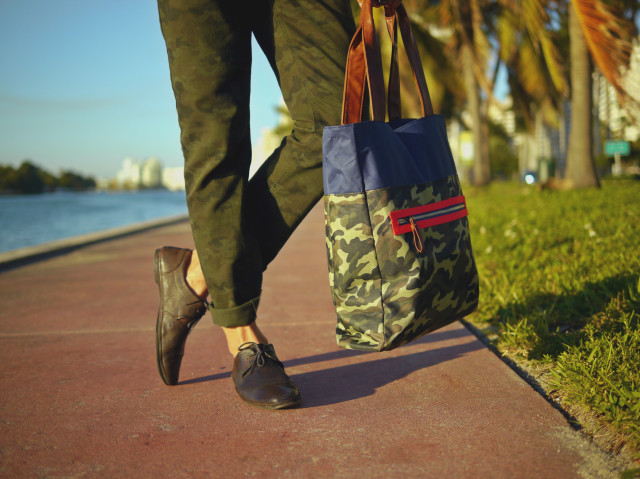 I am Wearing
Denim Shirt  ZARA
Camo Pants  F21
James Dean T-Shirt  Urban Outfitters
Shoes  ZARA
Camo Tote Bag  F21
Aviator  Sunglasses    Ray Ban 
Mustache Ring  F21
Remember : "Life is a Joke"  don't take it too seriously .. 🙂
XX