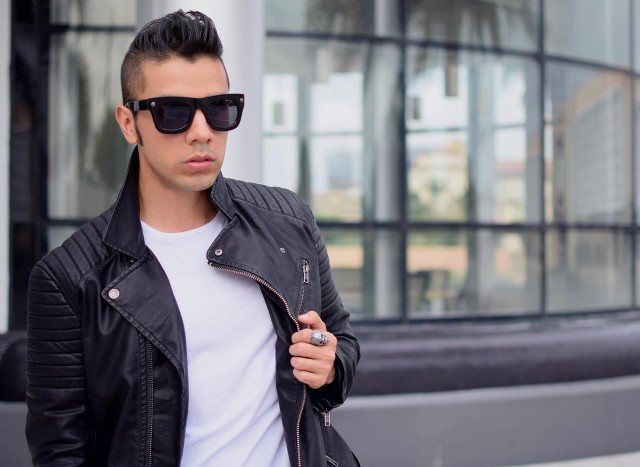 Most commonly done with black and white, monochromatic has always been a classic dressing style in fashion. For this look i combined synthetic, leather, a plain big tee and the latest cool design adidas C10 high tops,  this outfit is so dope, fashion forward and comfortable, i feel like i rule the world when i wear it, you can either wear it with or without a jacket , i'm obsessed  with biker jackets and this one rocks… don't be afraid match different textures add some swag to it and don't limit yourself !!
Have a great Week ! 🙂
Follow me on : Facebook , Bloglovin , Instagram 
——————————————————————————-
El look monocromático siempre ha sido un estilo clásico en la moda. Lo más común es usar el blanco y negro…Para este look he combinado sintético, cuero, una camiseta  grande simple y el ultimo diseño de tenis de bota adidas C10 , este outfit luce super cool, a la moda  y es cómodo, me siento como que "I rule the world" hehe, puedes usarlo con o sin la chaqueta, estoy obsesionado con las chaquetas biker y ésta me fascina … no tengas miedo de combinar diferentes texturas añaden un poco de swag y no te limites!!
Feliz semana! 🙂
Sigueme en : Facebook , Bloglovin , Instagram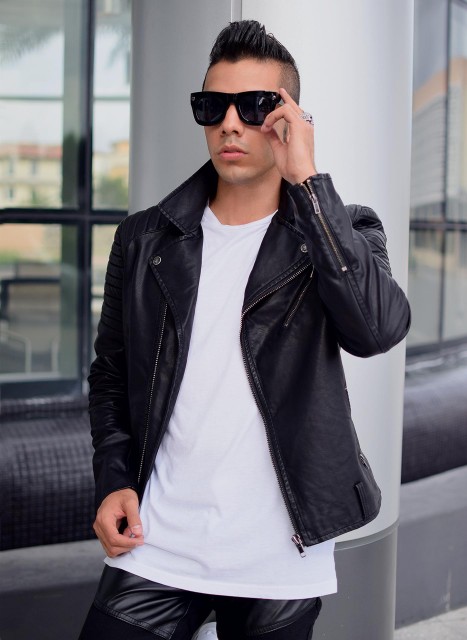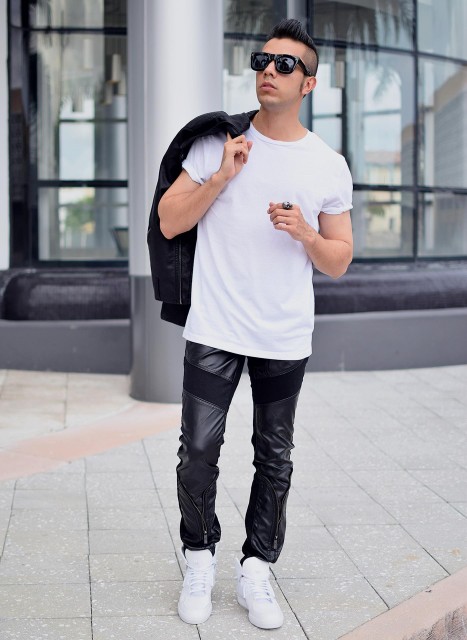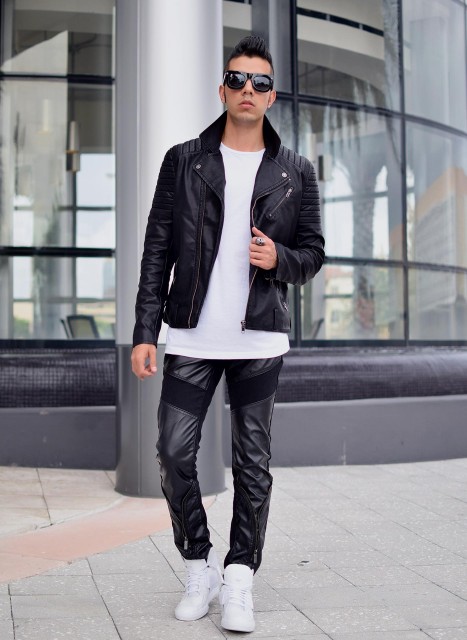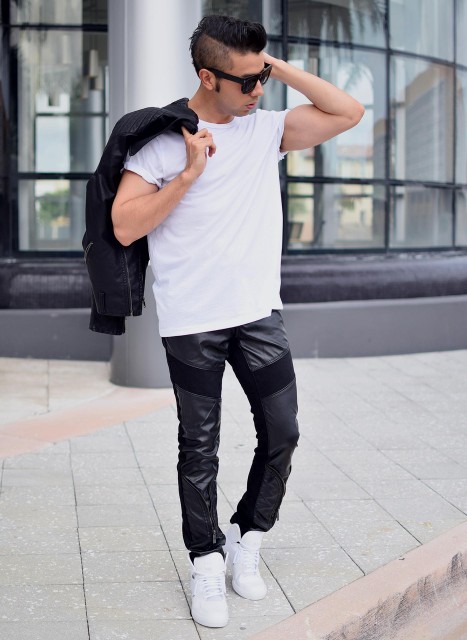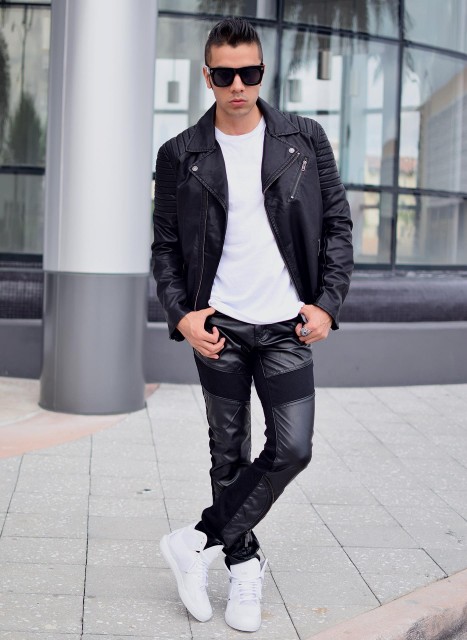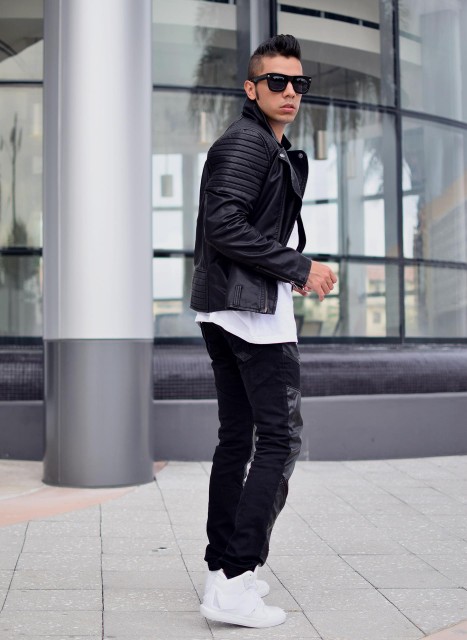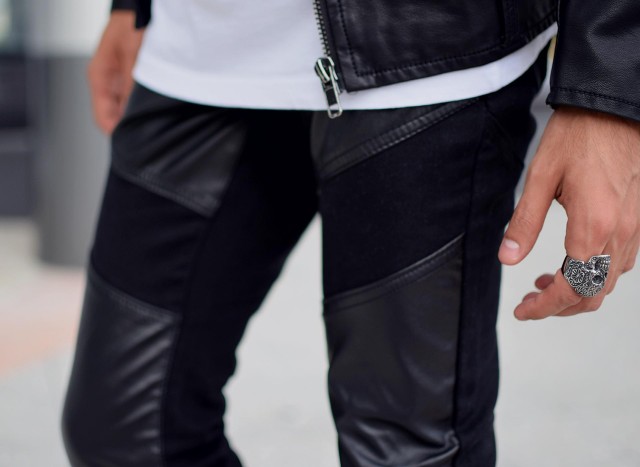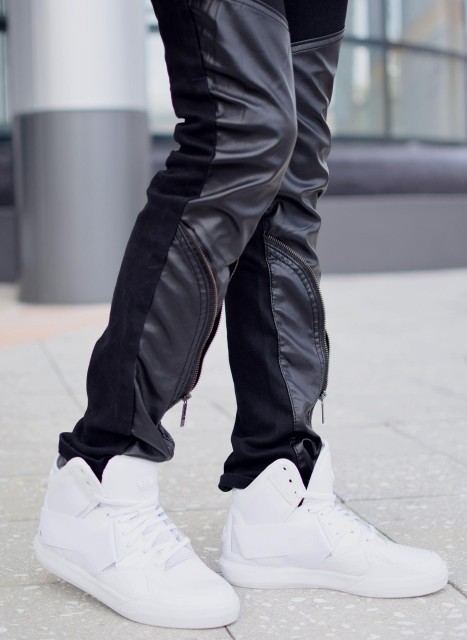 I am wearing 
Biker Jacket  HM
Synthetic Trousers   Vintage
Sneakers Adidas C10
T-Shirt  HM
Sunglasses Lanvin 
Ring  Vintage 
XX

Get this look for $85+ on Lookastic: Black Leather Biker Jacket, White Crew-neck T-shirt, White High Top Sneakers, and Black Sunglasses