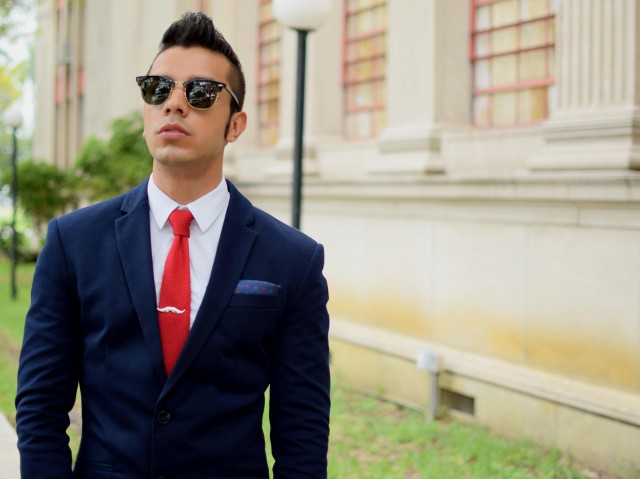 The basic smart casual outfit consist of  a pair of jeans, shirt, blazer and smart shoe combination, don't forget the accessories. This time i'm featuring a knitted silk tie (bold in color)  and a classically patterned pocket square from www.bows-n-ties.com (They have all types of colors and materials to choose from), for this look i picked a simple white shirt, a navy blazer ( a must in a man's wardrobe), and a dark clean pair of jeans, you can also wear chinos…so be ready to look smart and stylish, hopefully you have found inspiration !!!
Have a good Day 🙂
Follow me on : Facebook , Bloglovin , Instagram 
————————————————————————————-
El smart casual look consiste en un par de jeans, camisa, chaqueta y una combinación con zapato de vestir, no te olvides de los accesorios. Esta vez estoy utilizando una corbata de seda tejida (color rojo) y un pañuelo de bolsillo clásico estampado de www.bows-n-ties.com (Tienen todo tipo de colores y materiales para elegir), para este look llevo una camisa blanca sencilla, una chaqueta azul marino (algo imprescindible en el armario de un hombre), y un par de pantalones jeans oscuros, también puedes usar pantalones de algodón … así que prepárate para lucir inteligente y con estilo, e inspirate !!!
Feliz día 🙂
Sigueme en : Facebook , Bloglovin , Instagram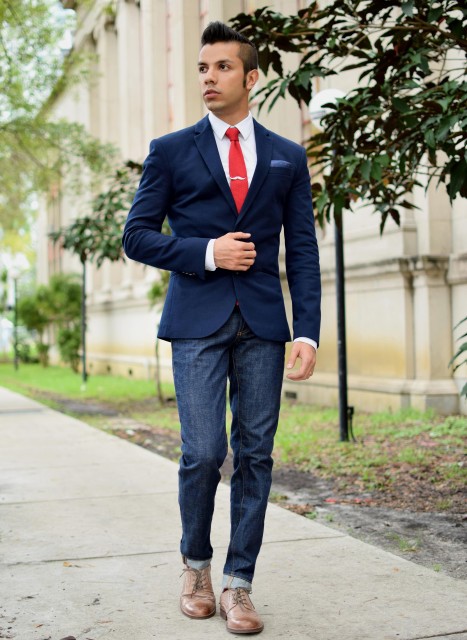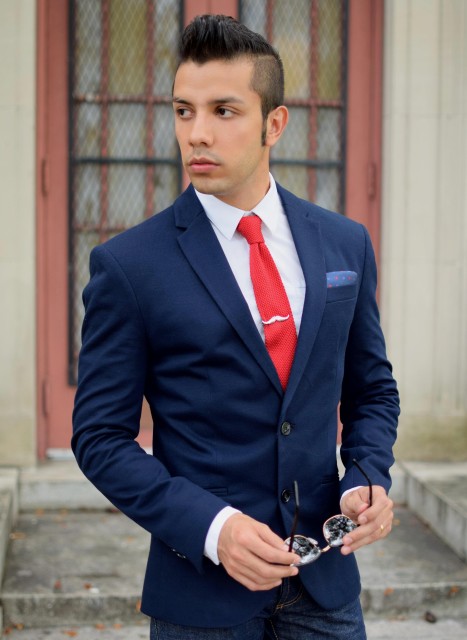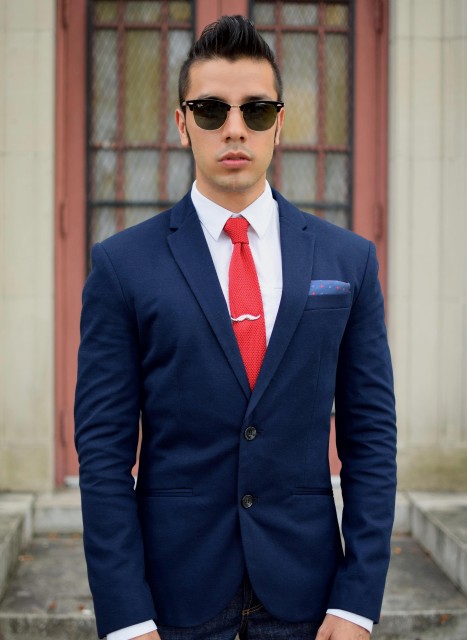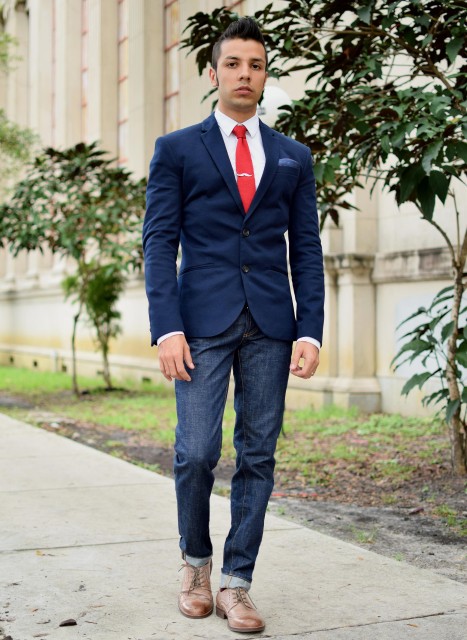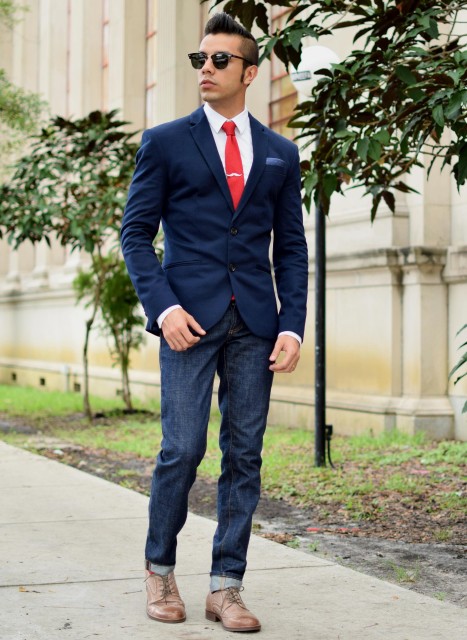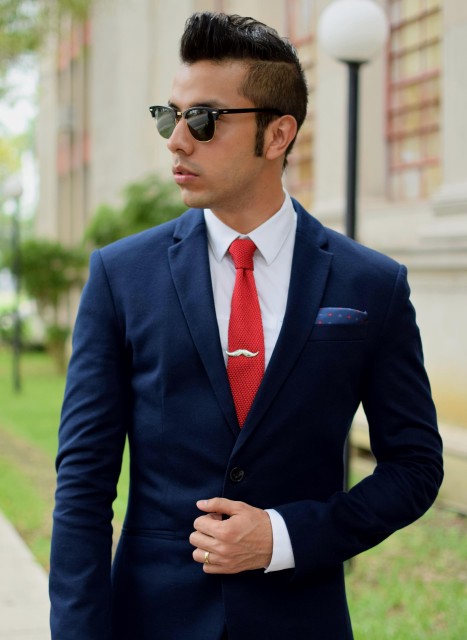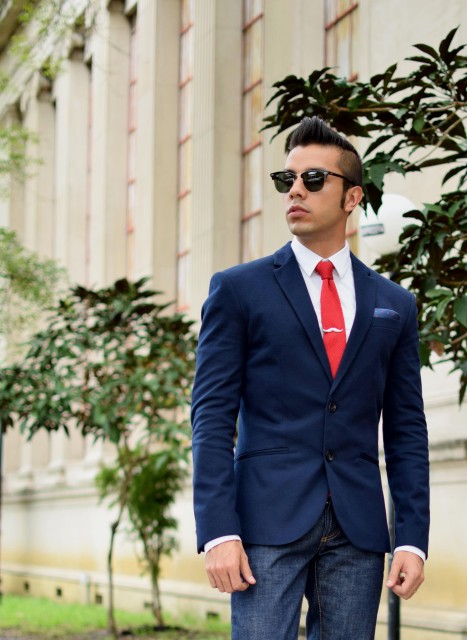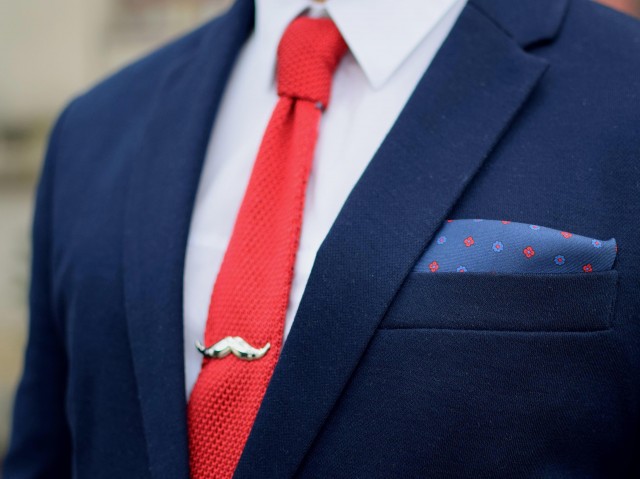 I am wearing
Blazer  Zara
Jeans Zara
Shirt  Calvin Klein
Shoes  Bostonian
Sunglasses  Ray Ban
Tie and Pocket Square  Bows-n-ties
Tie Clip  Tsaiclip
XX

Get this look for $212+ on Lookastic: Navy Jeans, White Dress Shirt, Navy Blazer, Navy Polka Dot Pocket Square, Red Tie, and Walnut Leather Derby Shoes