Andy Warhol, was an American painter,printmaker, and filmmaker who was a leading figure in the visual movement known as pop art.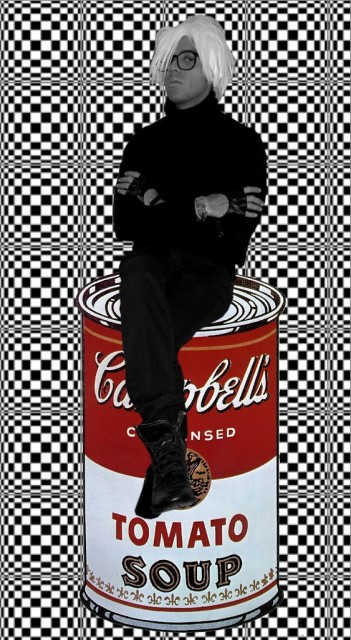 I'm a big Fan of Warhol's Pop Art , he had the capacity to convert something normal as a brand into something Artistic and interesting to look at ..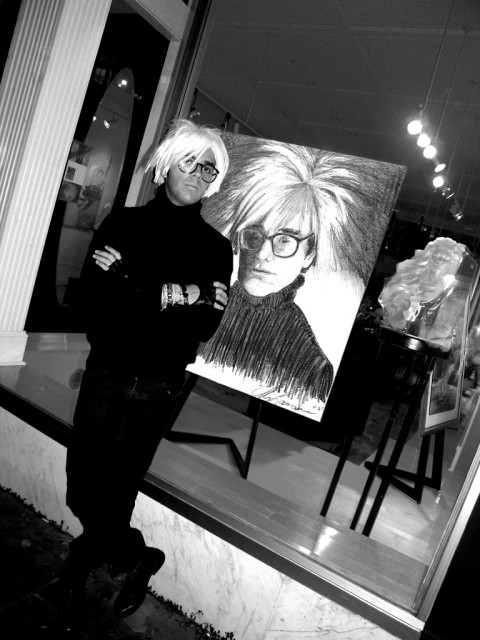 Warhol also had an appreciation for intense Hollywood glamour. He once said: "I love Los Angeles. I love Hollywood. They're so beautiful. Everything's plastic, but I love plastic. I want to be plastic."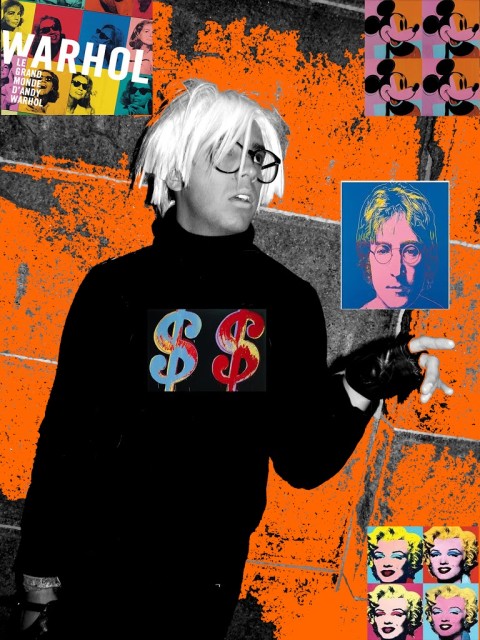 He loved celebrities, so he painted them as well. From these beginnings he developed his later style and subjects. Instead of working on a signature subject matter, as he started out to do, he worked more and more on a signature style, slowly eliminating the hand-made from the artistic process.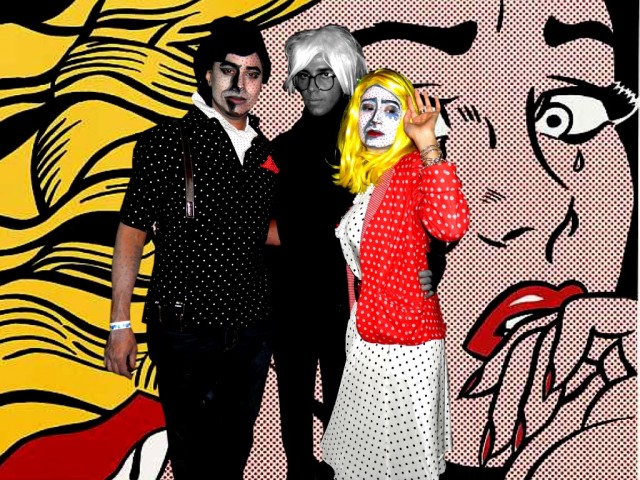 another one of my favorites Pop artist is Roy Lichtestein ..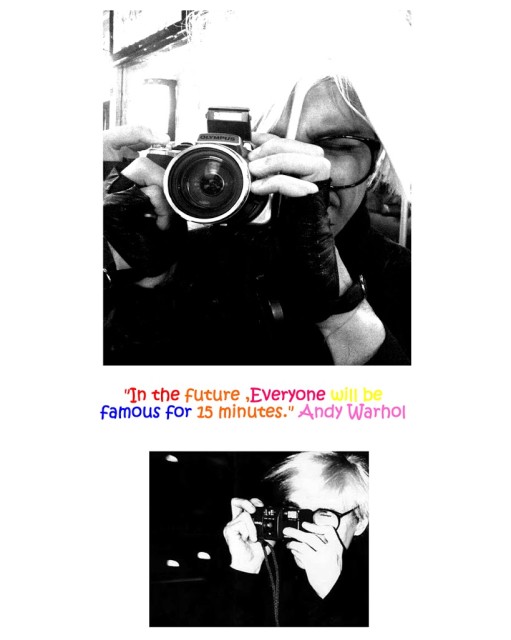 Warhol was a highly prolific filmmaker as well, his films were very interesting and out of normal." Empire "(1964), consists of eight hours of footage of the Empire State Building in New York City at dusk.The film "Eat
"consists of a man eating a mushroom for 45 minutes.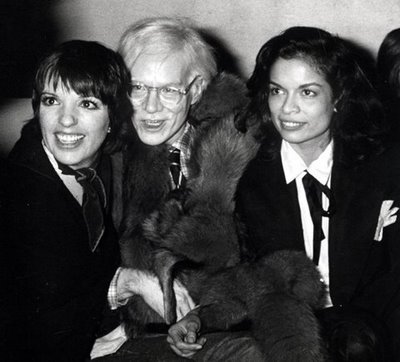 Andy Warhol, Liza Minnelli and Bianca Jagger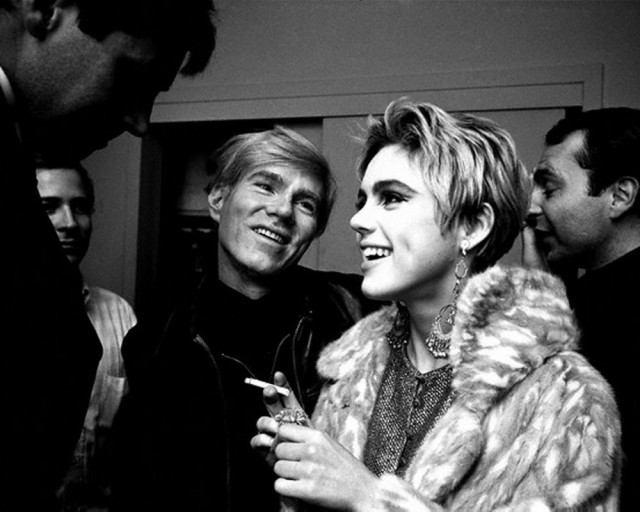 Warhol and Muse Edie Sedgwick
Warhol used to socialize at various nightspots in New York City, including
Max's Kansas City
; and, later in the '70s,
Studio 54
.
He was generally regarded as quiet, shy, and a meticulous observer. Art critic Robert Hughes
called him "the white mole of
Union Square.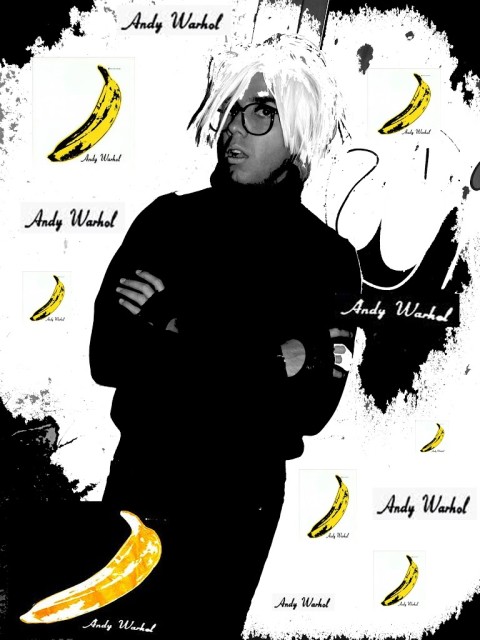 "Art is something i can get away with " – "I think everybody should like everybody"
As a tribute to Andy Warhol i dressed up as him for halloween 2010 in New Orleans, people who knows about ART recognized me , i had so much fun !! check out the video from minute 0:52