This is a beautiful inspired Mugler runway show Gaga Doll ..
Gaga made her debut as Music Director for MUGLER'S runway show 2011, also she was invited to join the runway in her own way as only she knows Art and Style together !!
She was dressed by Mugler's Designs she wore one leather black pencil skirt , long boots and a transparent black lace blouse , hat by Haus of Gaga …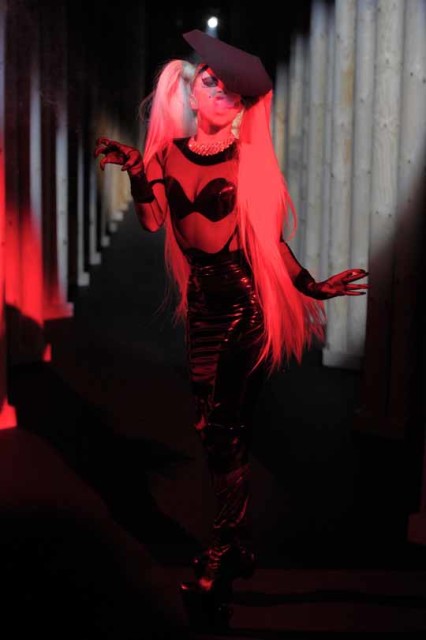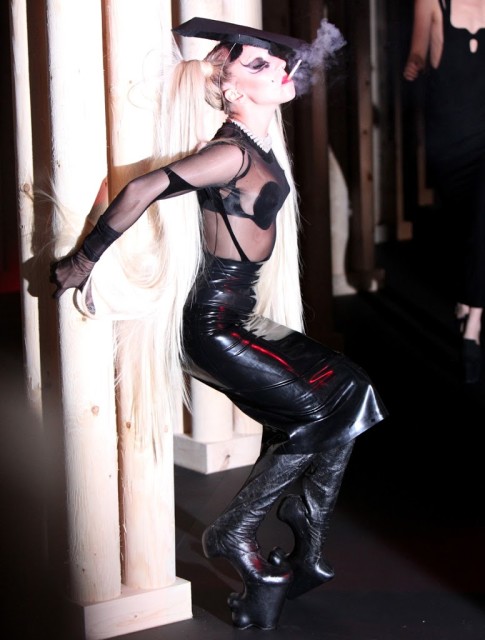 Gaga was The Music Director and she mixed her song "Government Hooker" from the album "Born This Way", the Art Director was her best friend Nicola Formichetti ..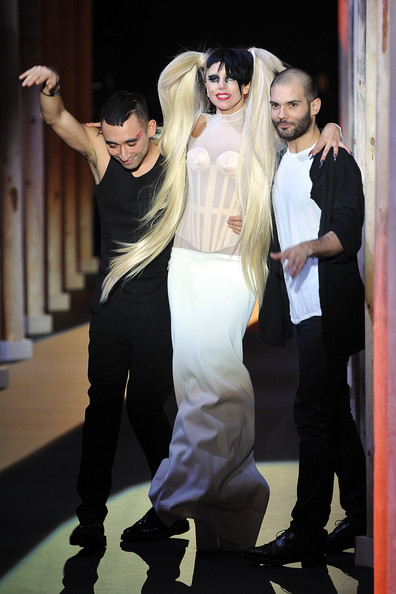 Nicola, Gaga and Mugler
The runway was so Amazing , one of my favorites the clothes, the models, the ambience and Art …
Check out minute 00:58 Gaga Rocks !!