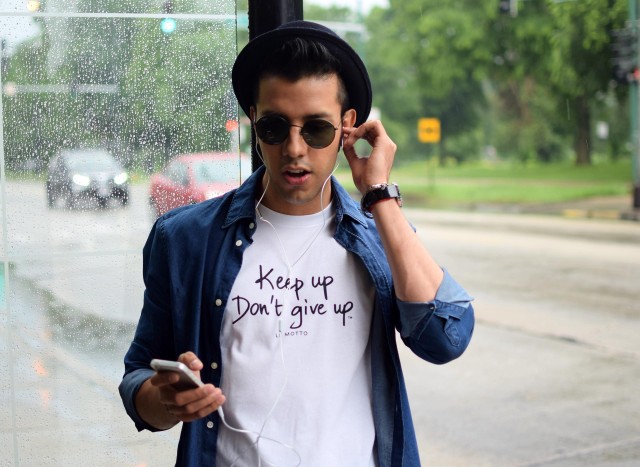 Whenever i'm having a bad day I always remember my motto "Keep up don't give up" put on some music and everything turns better, Today is a great day to enjoy the rain, I'm wearing my message tee from www.Lemotto.com , Denim shirt, latex pants, slip ons a hat and listening to the latest hits with my super cool earphones by www.happyplugs.com , a fun, comfy and trendy outfit to rock anytime of the week..Now it's time for me to go to my favorite City see u back soon..
Have a great one and remember to be happy !! 🙂
Follow me on: Facebook , Bloglovin , Instagram
———————————————————————
Siempre que estoy teniendo un mal día me acuerdo de mi lema y repito "Manténte no te rindas" pongo algo de música y todo se mejora, Hoy es un gran día para disfrutar de la lluvia, Llevo mi mensaje en mi camiseta de www.Lemotto.com , denim shirt, pantalones de látex, slip ons un sombrero y escucho los últimos éxitos con mis audífonos super cool de www.happyplugs.com , un divertido, cómodo y trendy outfit para lucir en cualquier momento de la semana..Es hora de que me vaya a mi ciudad favorita salgo en unas horas nos vemos pronto ..
Que tengas un gran día y recuerda ser feliz !! 🙂
Sigueme en: Facebook , Bloglovin , Instagram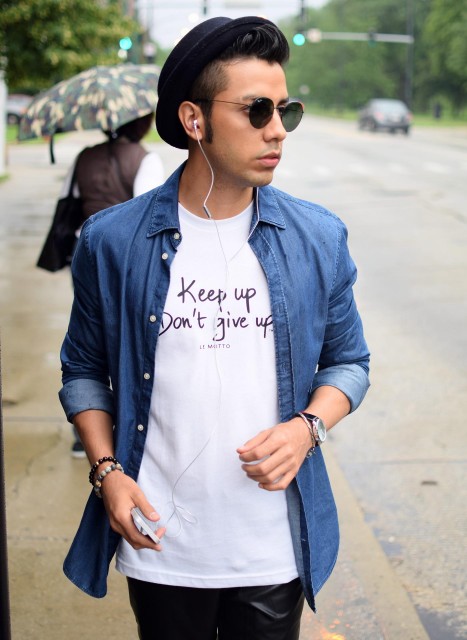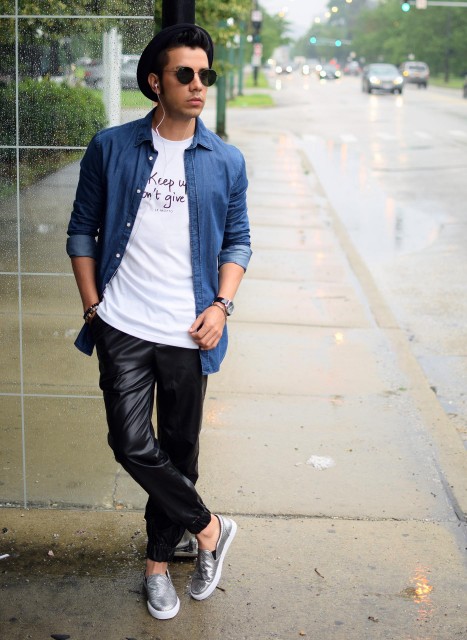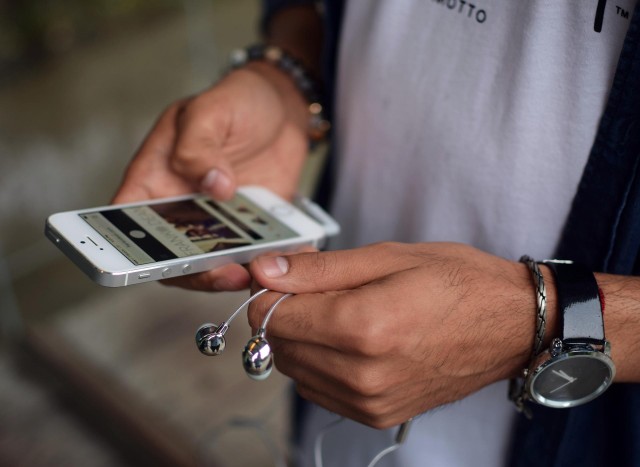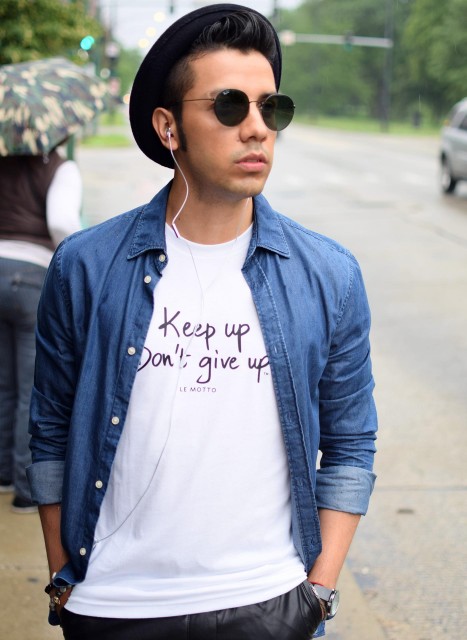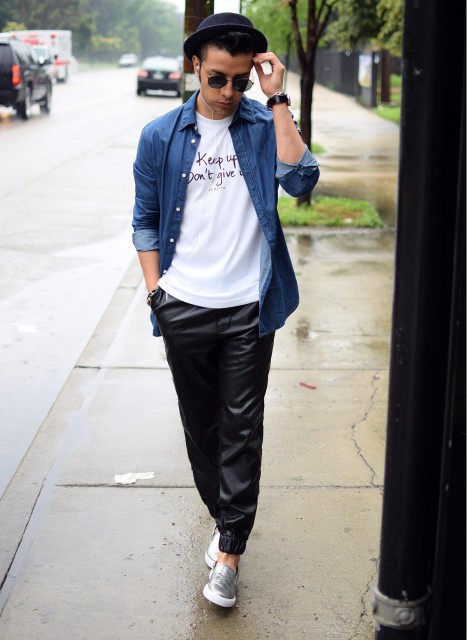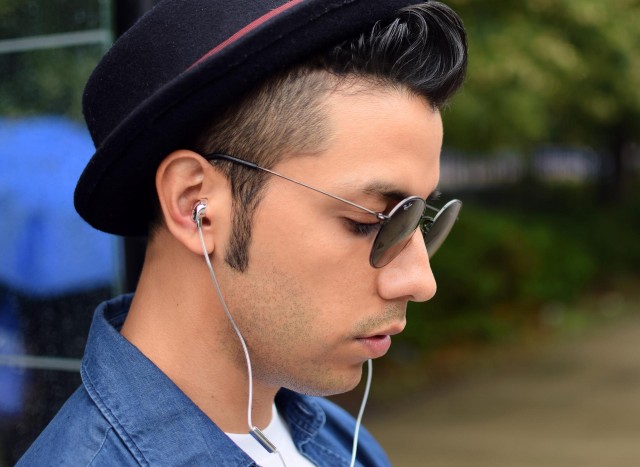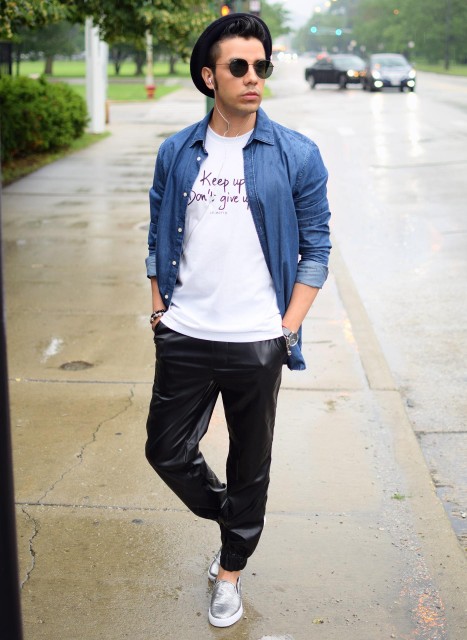 I am wearing: T-shirt LeMotto , Shirt HM , Trousers UO , Slip ons ASOS , Hat UO , Watch Gents timepieces , Silver bracelet Tribal Hollywood , Sunglasses Ray Ban , Earphones Happy Plugs  
XX

Get this look for $59+ on Lookastic: Blue Denim Shirt, Black Leather Chinos, Silver Slip-on Sneakers, Black Hat