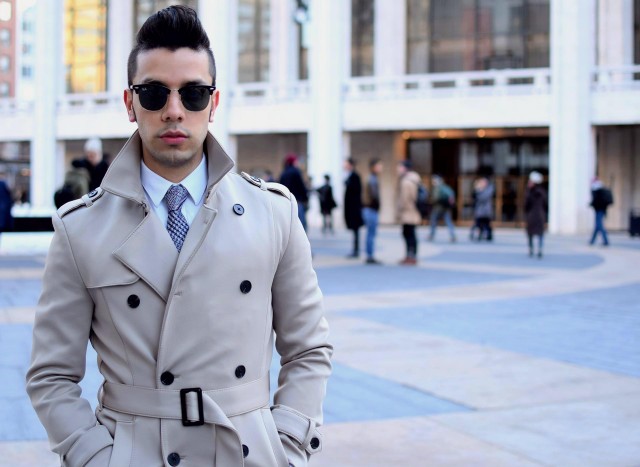 Day 3 at New York Fashion Week was a little too cold, everyone was freezing outside the Lincoln Center, it was below -4 degrees F, Even though the schedule and shows were great i went for a formal outfit vest, dress pants, a skinny plaid tie from www.bows-n-ties.com with a camel trench coat and chelsea boots. Accessories (Watch, Ring, Sunglasses) and my favorite moustache tie bar from www.NoHowStyle.com Despite the weather thanks to Uber i was able to get to the shows in comfortable cars. Don't forget to use the code (luisd241) for free rides..
Have a Great Day !! 🙂
Follow me on: Facebook , Bloglovin , Instagram 
—————————————————————————
Día 3 en la Semana de la Moda de Nueva York estuvo demasiado fría, todo el mundo helado fuera del Lincoln Center hehe, las temperaturas oscilaban por debajo de -4 grados F, A pesar de eso nada pudo deternos para asistir a cada uno de los shows, para este look opte por un abrigo formal , pantalones y chaleco de vestir, corbata de www.bows-n-ties.com y chelsea boots. Accesorios (reloj, anillo, Gafas de sol) y mi moustache clip favorito de www.NoHowStyle.com  Gracias a uber pude trasladarme de lugar a lugar, No te olvides de utilizar el código (luisd241) para rides gratis ..
Que tengas buen día !! 🙂
Sígueme en: Facebook , Bloglovin , Instagram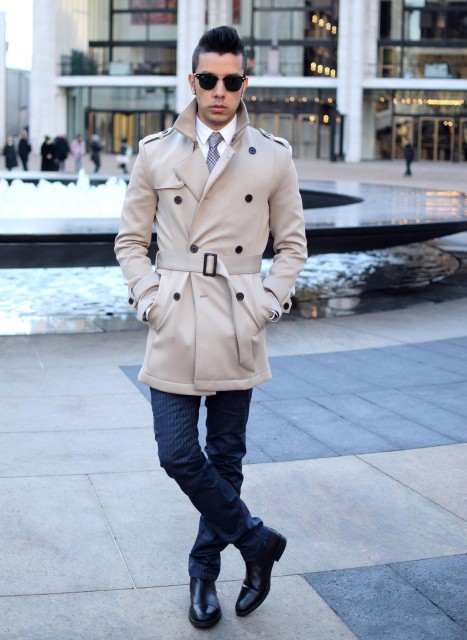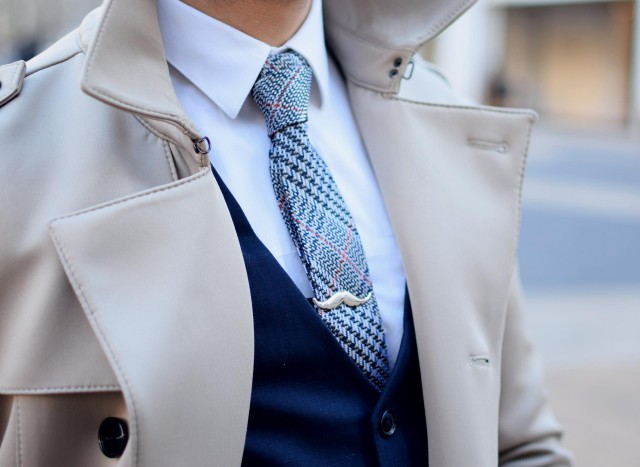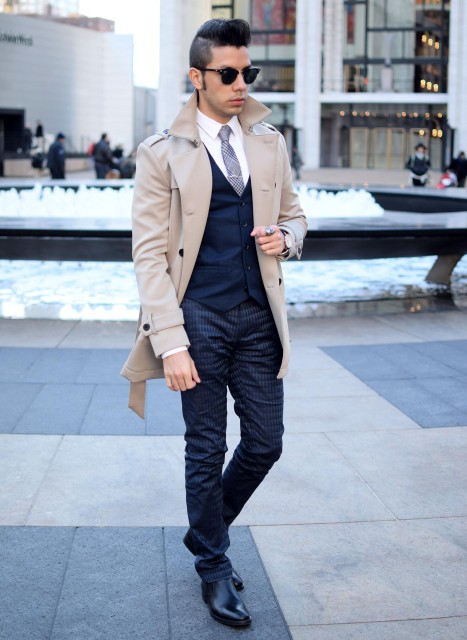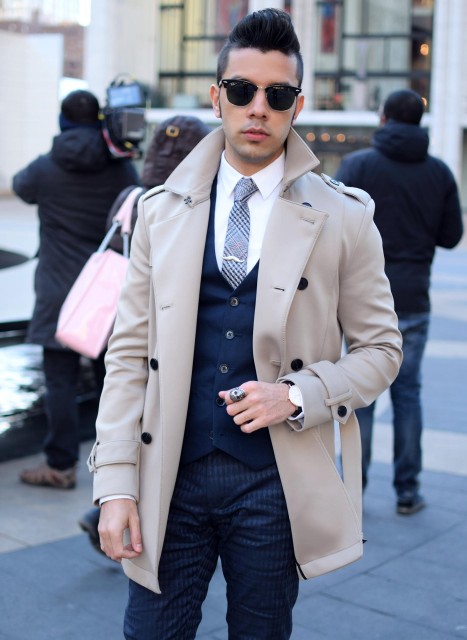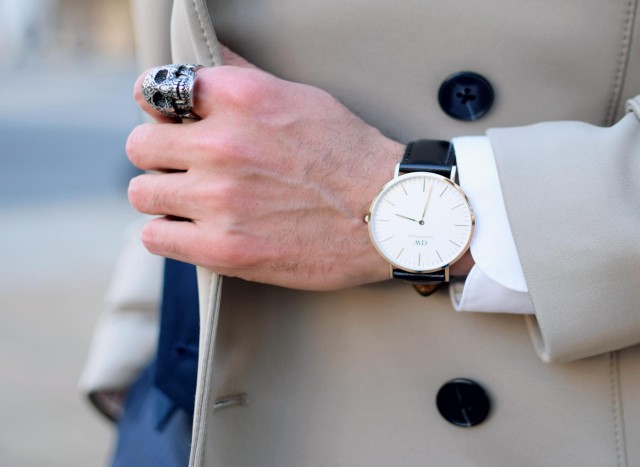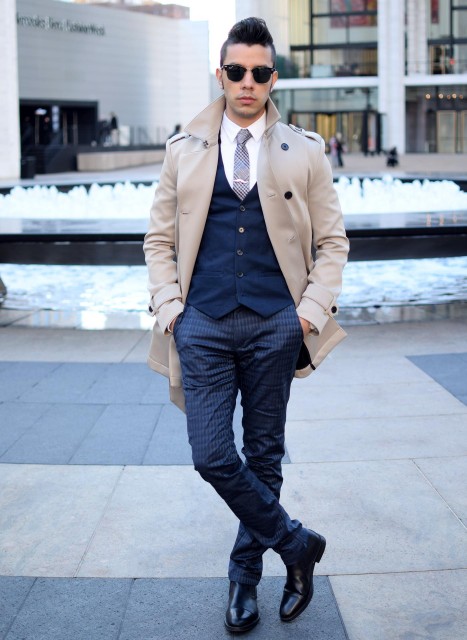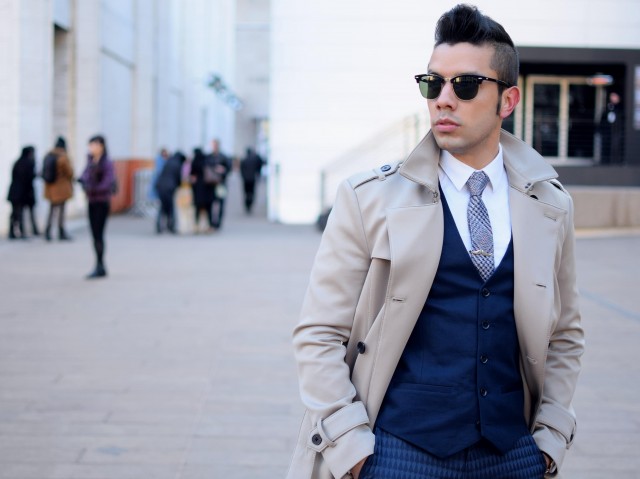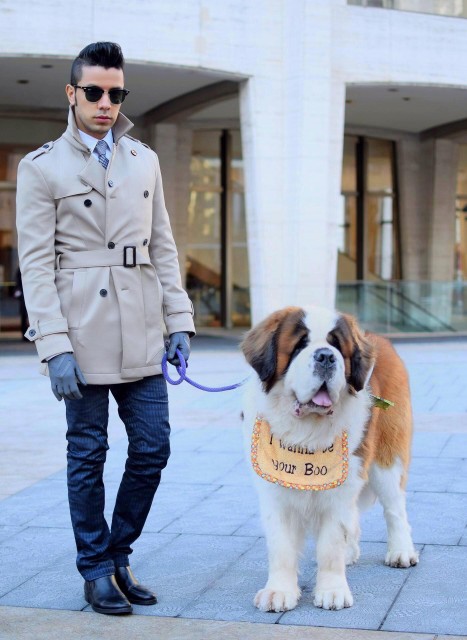 With this baby boo creature i met outside the Lincoln Center his name is Walter <3
 I am wearing : Trench Coat Zara , Trousers Zara , Vest Calvin Klein , Chelsea boots Kenneth Cole , Tie Bows-n-ties , Watch Daniel Wellington , Sunglasses Ray Ban
xx

Get this look for $142+ on Lookastic: White Dress Shirt, Blue Plaid Tie, Navy Waistcoat, Beige Trenchcoat, Navy Dress Pants, and Black Leather Chelsea Boots