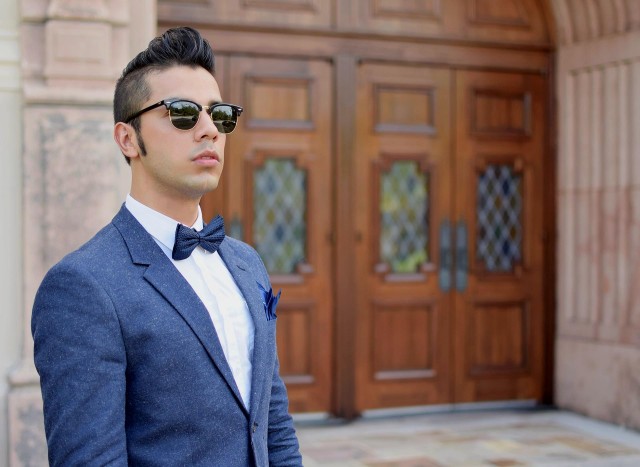 I remember going to church every weekend when i was a kid, i used to choose casual outfits and sometimes formal for special occasions, so this look is inspired by those sundays when the fun part was to dress up because having to listen to the priest for a long hour wasn't  hehe… I'm wearing a casual blazer, a pair of trousers a shirt and this elegant silk bow tie from www.bows-n-ties.com , wingtip shoes and a pocket square , this outfit will be perfect to go to a wedding, quinceanera, 1st comunion etc.  Don't forget to add your own style, have fun and always look like a gentleman ..
Have a great day !! 🙂
Follow me on : Facebook , Bloglovin , Instagram
———————————————————————————
Recuerdo ir a la iglesia cada fin de semana, cuando era pequeño, solía elegir mi propio estilo y decidir vestirme  informal y a veces formal para ocasiones especiales, por lo que este outfit está inspirado en esos domingos cuando la parte divertida era elegir tu mejor ropa por que escuchar al sacerdote por 1 larga hora no era tan divertido hehe, para este look llevo una chaqueta casual, pantalones de vestir, una camisa y este elegante moño de seda de www.bows-n-ties.com,  par de zapatos wingtip un pañuelo de bolsillo, este estilo es perfecto para ir a una boda, quinceaños, primera comunion etc. No olvides añadir tu propio estilo, diviertete y busca siempre lucir como un caballero  ..
Sigueme en : Facebook , Bloglovin , Instagram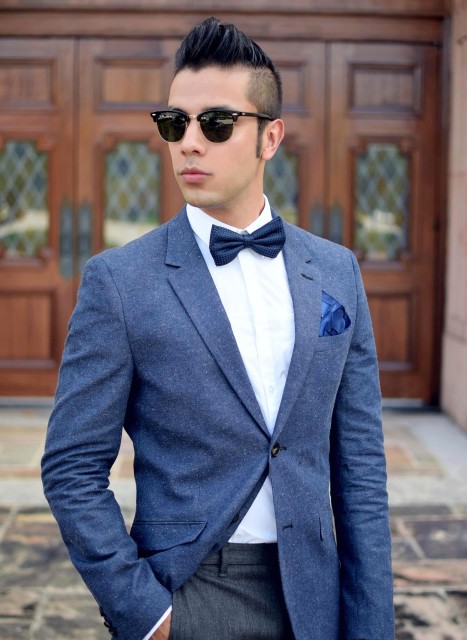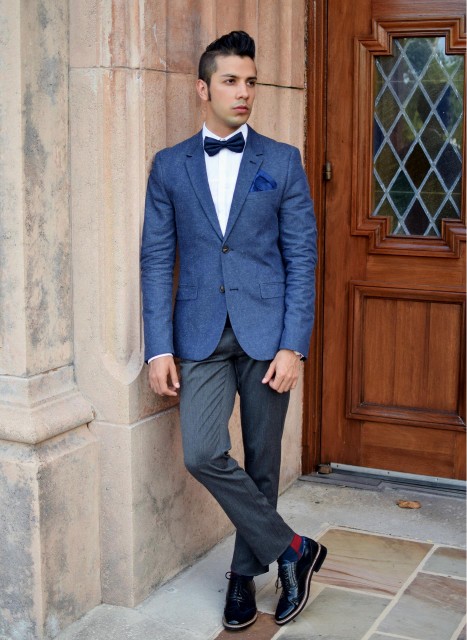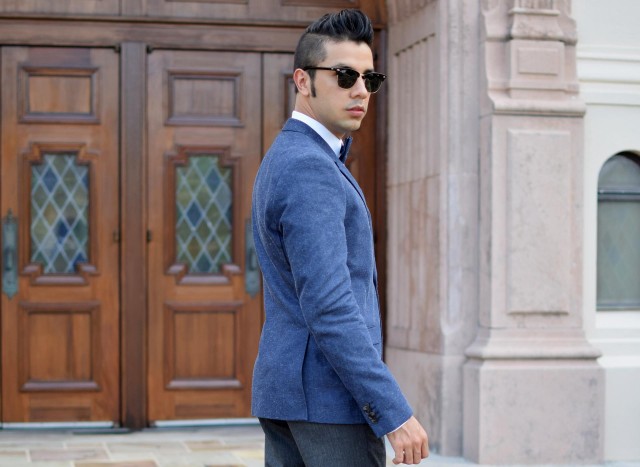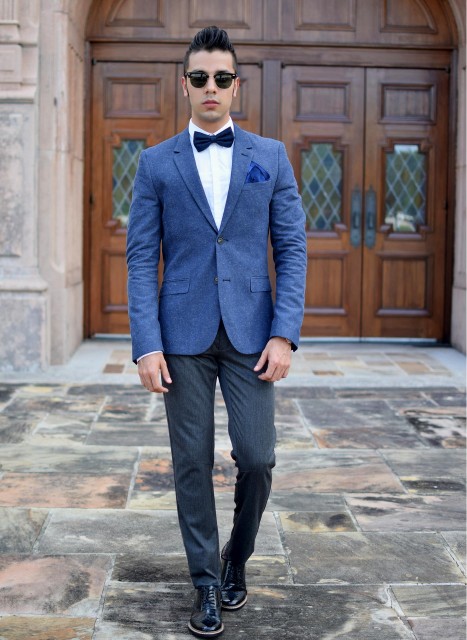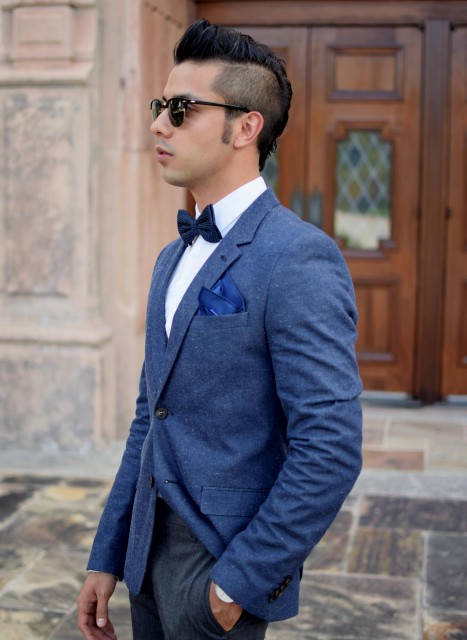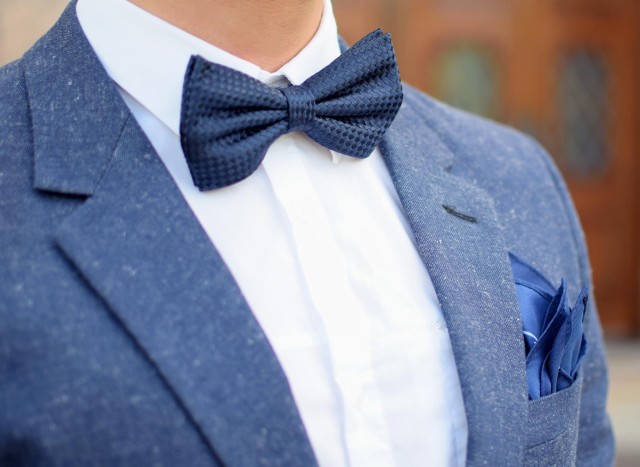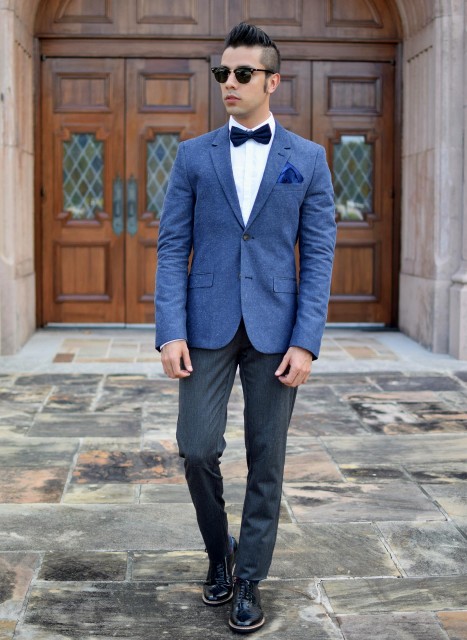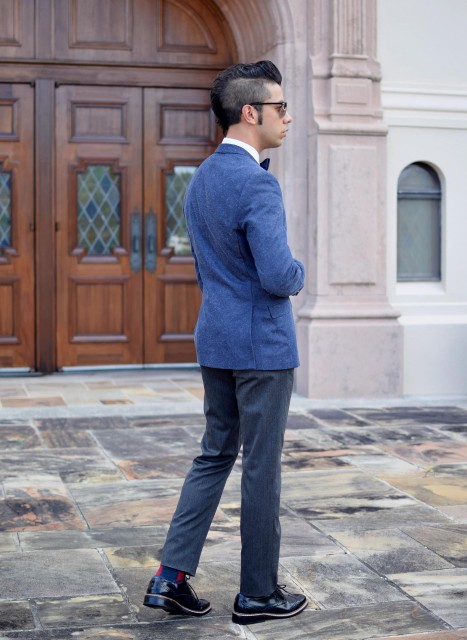 I am wearing
 Blazer HM
Trousers Zara
Shirt Zara 
Shoes Steve Madden
Bow tie/Pocket square  Bows n Ties 
Sunglasses Ray ban
XX

Get this look for $139+ on Lookastic: Blue Blazer, Grey Paisley Dress Pants, Blue Silk Bow-tie, White Shorts, Blue Silk Pocket Square, and White Herringbone Dress Shirt